CEO & President
Robert is the "Master Practitioner" of both Online and Offline Disruptive Marketing. He has achieved what he calls "WOW" success for SMB's in more than 200 major industries using unconventional disruptive marketing and is positioned as one of America's Top Marketers. By the way a "Master Practitioner" is one who has the humility and the brain damage to know he's full of it, but is really good at his craft. He also has the wisdom and experience to have insight into the balance needed to help others succeed.
He successfully founded four companies, sold two, and lost one. (He is still looking for it, so if you happen to find it, will you let him know…) He has an unprecedented background in helping SMB's grow in ways they never thought possible so they too can feel that "moment" of WOW! He shows SMB's how to dominate niches in national, regional and local markets, using such outrageous and disruptive concepts, that even James Bond would be impressed with them!
His Genimation™ based marketing programs have added over $ 750 million dollars for his SMB "Clients" at higher profits than they ever thought possible. By the way, a "Client" is an entrepreneur who hires a professional to tell them what to do…and then never follows their advice.
Robert used to be a "Professional Consultant." He is now a wildly driven successful entrepreneur, idea guy, innovator, speaker, trainer, story teller, and loves Disney and Looney Tunes. The truth is this. He is so many things, he's trying to figure out who he is right now!
He has won many of those self-aggrandizing national business awards including the Best Marketing Consultant in America in 2010, which he carefully maintains in a used cardboard box in the basement of his home. By the way a "Professional Consultant" is someone who you pay a lot of money to hear what you already know.
P.S. SMB's are small to medium sized businesses, however everyone looks great to Robert as long as they are wearing the right glasses…it's all in the optics. Elton John got it right!
A SNAP SHOT OF SERVICES 
Disruptive Marketing Strategies
Data/Digital Online Marketing
SEO/SMM/SEM
Marketing Strategy Think Tank
Market Research
Content Creation and Messaging
Financial Metrics
Lead Generation/Creation
Branding
Design and Copy Writing
Multi-Media and Immersive Tech
National Trade Shows
PROFESSIONAL SPEAKER AND TRAINER
Robert speaks nationally and internationally about Business Growth, Disruptive Marketing, and maximizing business and personal potential. With experience in speaking at over 500 events to over 10,000 businesses, he delights and interacts with his audiences with a wicked wit and a keen sense of humor. He shares real life examples from his personal files, which along with his immersive multi-media and his "Red Bull" like energy, captivates and fires the imagine of everyone present.  His clients include Associations, Corporations, Non-Profits and Small Business groups.
SECRET KEY NOTE   
Ask him about his "Secret Keynote" reserved only for the most discerning audiences. Listen to where he tells an amazing true life story about becoming a prisoner in a 3rd world country, charged with espionage, and sentenced to 30 years in one of the most notorious prisons in the world for human rights abuse. Learn how he escaped from that prison of tortures and beatings in the middle of a violent revolution and how this journey almost ended his life. Broken, lost and living in a cardboard box under a bridge, discover how in the middle of a freezing snowstorm he uncovered something remarkable which transformed his life. He came back and built several multimillion-dollar businesses and became a leader of many organizations. This story alone is one of love, motivation, and triumph and will inspire you to live at higher levels than ever before!  
MEMBERSHIPS
He is a member of all the "RIGHT" associations and Groups and tries to only hang out with people that "get it". He and his wife practice a lot of philanthropy as they love to "pay it forward" in life!
A FEW THINGS OTHERS SAID ABOUT ME
I paid them good money to say all this good stuff about me.
Robert Curtis Smith was introduced to me when I was in development for a new product launch. What Axcelerate was able to illustrate to me was not how to market a new product but how to repackage our entire company. Not an easy task when you work with the best advertising agencies in the world on Madison Avenue.  I always like a company that over delivers.

Lisa Dee-CEO, Talent Solutions, New York, NY.
Robert is one of most brilliant marketers of our age. He truly understands how to create innovative out of the box campaigns that deliver results.

Mike Basch – Co-Founder of Federal Express

I feel honored to know and to have worked with Robert Smith – as a valued business advisor and ultimately, as a friend.  While I rarely recommend and/or provide "testimonials," I can't say enough fantastic things about Robert.  He is one in ten million and a man whom I deeply respect.  If Robert is on your team, you have a massive advantage!"

Will Ezell, President of Biz Visioneers
(There is more good stuff being said about me, but I did not pay them this year so my testimonials are getting really thin)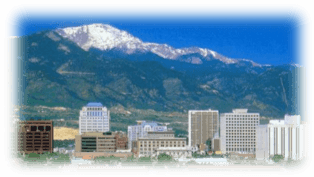 Robert lives in the foothills of the beautiful Rocky Mountains in Colorado Springs, Colorado and enjoys swimming, mountain biking, hiking, camping, skiing and snowmobiling, with his wife of 33 years, Nicole. He has two amazing children, Michaela and Morgan.
We have worked with amazing people all over the world. If you like what you see, then call me personally. I wish you the best in abundance and prosperity and have a great life!